Hi all,
We had a bit of a chat in the Discord today about the cost of creating an account.
In the blue paper it was suggested that the cost of creating an account (for buying product etc) would be 2 SFT.
However, there was also a suggestion that this could change and instead we have a separate "Account creation token", many of which could be given away for free at the begining of the marketplace to attract users/buyers.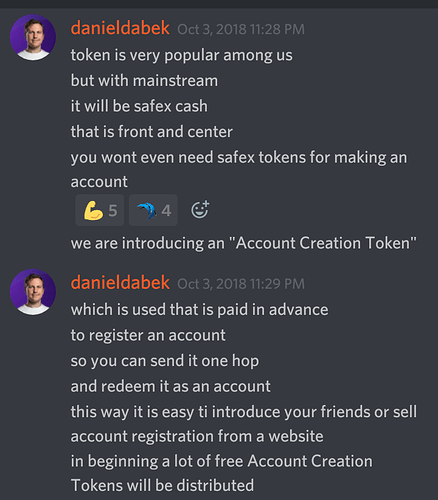 Does anyone have any thoughts on the best course of action?
And perhaps there has been progress on these ideas from the Safex team itself.