The first transaction created a 12.10 in the amount of 10000 safex came in an hour without any problems 9900 safex.
The second was created with 12.15 am for the amount 34766 (bittrex took their Commission) , but I'm still waiting, although bittrex found the translation completed.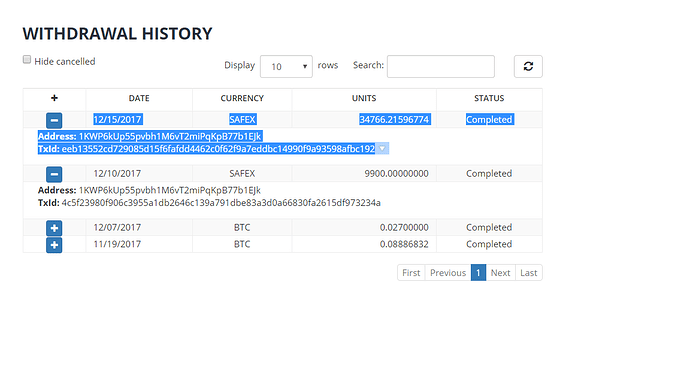 Don't want to lose, what's to come, and what is see in my wallet on cryptopia. What can I do for a refund?