It's always fun to look at existing solutions how to spread awareness of the SAFE Network and SAFEx. In the Netherlands there is an bitcoin exchange named bitonic.nl they enable other bitcoin related website to integrate their exchange on their websites, like so: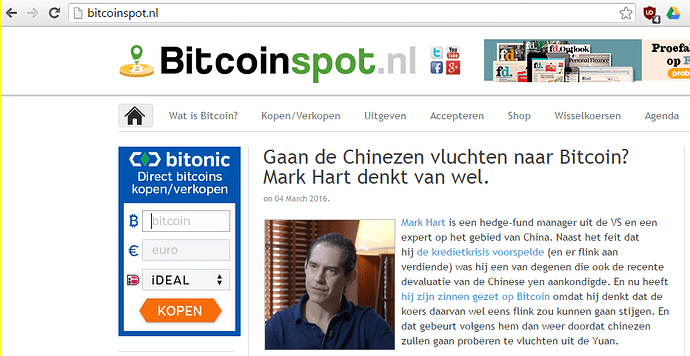 In the example above bitcoinspot.nl integrated bitonic's exchange. People can buy bitcoins directly from their website, but it says "Powered by bitonic", similarly it would help spread the word, if people could have SAFEX on their websites. Bitonic has a refferal link reward, for every partner that signs up for this program. Maybe SAFEX might not have the same option, but it could help if members of the DBOT or other people can integrate SAFEX on their websites, it just helps to spread awareness.
There is a webshop named Ecwid.com which enable it's users to simply copy and paste code on their website and have a full blown webshop on their website. If SAFEX could also enable, people to sell products on their SAFE Network website, it would be great. To spread the word a free webshop could have a "powered by SAFEX" label, if you don't want the label, you need SEC which will enable you to take away the label. Whatever people would end up choosing, it would in both ways benefit SAFEX.


I'm sorry for another overdose @ddabek, but hope it might help to get some ideas.