Hello everyone.
While learning ReactJS I started building some presentation website which would show offers provided by TWM API. I will work on it when I have free time. Idea is that users who are still not using TWM wallet be able to see offers here. It would be something similar to safex.ninja. I am interested in some wishes or ideas that you would like to see there.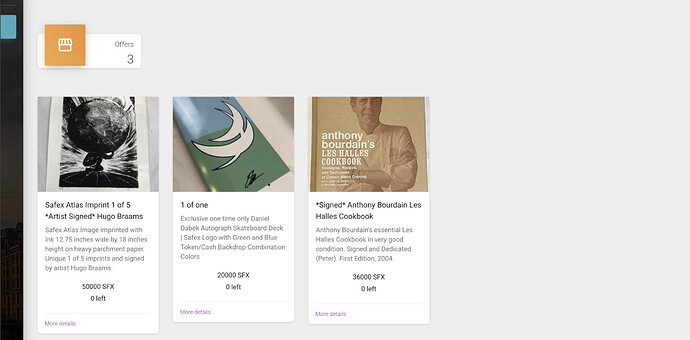 It is still in starting phase but offers should be shown in this manner.
btw @dandabek am I free to use Safex graphics?