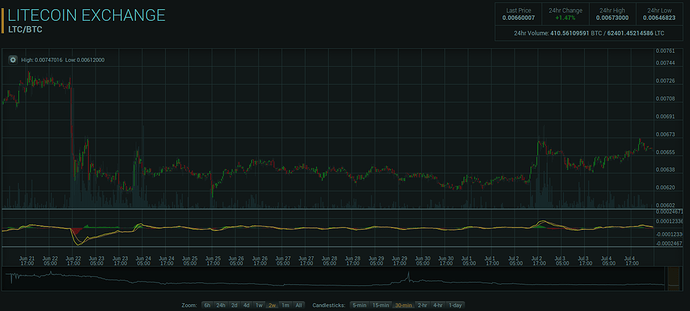 Litecoin dev team releases a roadmap: http://bitcoinist.net/litecoin-roadmap-renaissance/
And rises from lows this week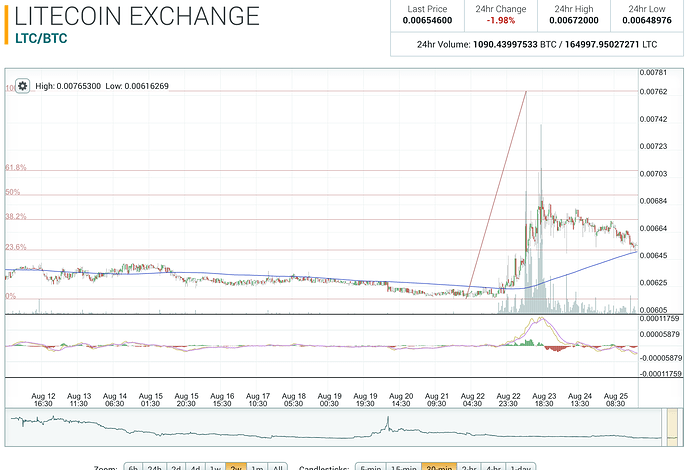 Litecoin now listed on Coinbase.com GDAX
None of the visitors here is so illiterate, all of us can use the http://coinmarketcap.com/ references. I used to think that this forum is first and foremost about SEC, but instead of brief and constant updates, all we get are these "invaluable" screenshots?! Why is it like this?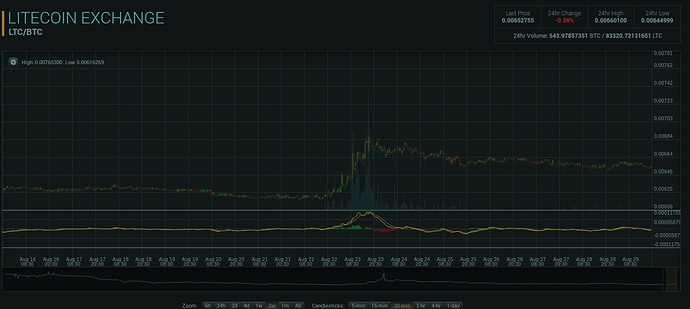 Litecoin still just sitting flat… I wonder what is going to keep this moving? Perhaps it doesn't need to rally in price to still be useful. Or GDAX really isn't that impactful, and hardly anyone is really using it…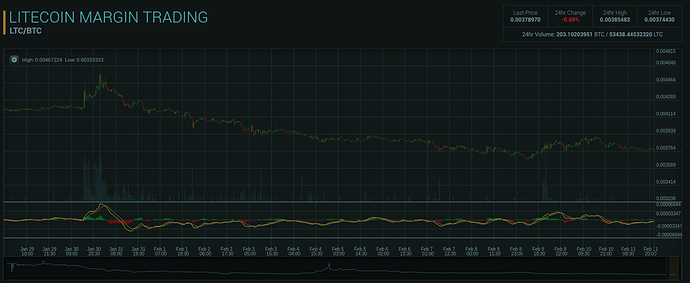 http://litecoinblockhalf.com/segwit.php
Litecoin is capable of activating the long awaited Segregated Witness.
It will be the first blockchain to adopt it, and create the potential for atomic swap between other blockchains that implement SegWit. It is at 4.7% and needs 75% adoption to take effect.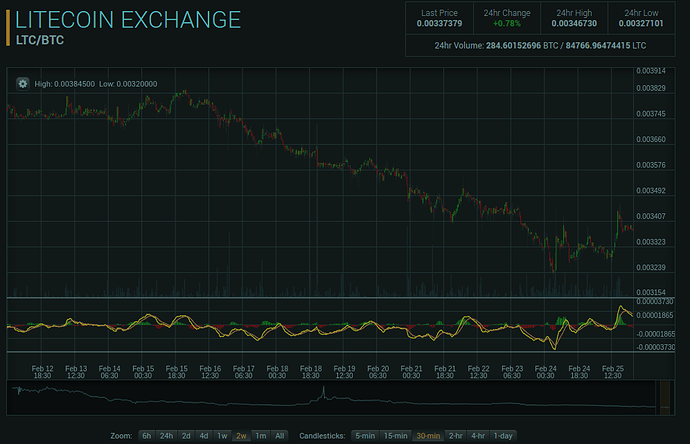 For some reason they decided to delist Litecoin, along with the SegWit potential; it seems political to reject Litecoin. Its in a consistent downward direction.
Coinbase Receives Approval To Trade Ether and Litecoin in New York.
I see that Safe Exchange was also mentioned in this article. Nice job Daniel.
"I think that the activation of SegWit on Litecoin is an outstanding effort. This will provide developers an empirical response to building with the new technology. This also increases the luster of Litecoin because of its cutting edge technological adoption. I am fairly confident in the activation like many other people. And I am confident that Litecoin will produce an innovation pocket much like Ethereum has," Dabek stated.