And bloombit.net suspended my account for no apparent reason.
It happened after the backend was not responding for a while and login just sat there for minutes after entering the login info
So either its a database error or doggy
Also I have noticed that for over the 24hours since I joined that they log you off within an hour or two.
Their web page is also buggy, with some of the data not showing up and a refresh of the page is needed
Anyhow back to trying to get it to accept a password change which it forced me to do but does not respond when I click change
same her enothing is working suddenly but worked fine when I made the account
I sent a support ticket, so waiting now.
I put a small amount of SEC to trade, and someone bought my couple of hundred at over 10K and I put the BTC to buy SEC @ <200 and I got them. A bit of multiplying.
But now I cannot even get on. Its late here and I might have to try again tomorrow.
I saw on bloombit.net SEC was up 300,000% or something; that'd have us high than bitcoin, heh/

24H high: 0.01 btc
Reply from support
[quote]Dear user,
we are doing maintenance on BloomBit.net.
Log-in will be available in a few moments.
We apologize for inconvenience.
BloomBit Team[/quote]
A few moments, well its been 2 hours or more

EDIT: still cannot login 1/2 hour later

most important is they responded

And now back up, still had to reset my password though.
Usually that sort of thing happens when there was (potential) possible security breach with their accounts/passwords.
Last 24 Hours saw 17 BTC for some 3.5 million SEC. Someone made some BTC on those SEC. I only got 0.02BTC of that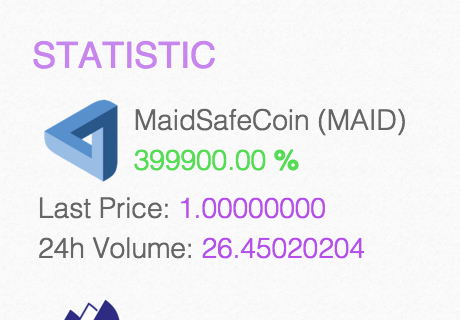 MAID sitting at $420.00 each over there
And troubles with login again. This time its just saying "please contact support"
Well I'll wait a bit this time instead.
Yes. The same situation happened to me.
Something went wrong. Please contact support.
BloomBit BloomBit
to me
Dear user,
we are doing maintenance on BloomBit.net.
Log-in will be available in a few moments.
We apologize for inconvenience.
BloomBit Team
Thanks for the info.
Yesterday the few moments was 1.5 hours

Daniel, as a licensed broker dealer and CPA who has a material stake in safe exchange, I believe it would be beneficial to have coin owners prepared for new SEC exchange partnerships and positioned to make a market in the coin when it goes live on new exchanges. I could have just missed the news about the release on Bloombit… so I apologize if I am ill-informed. However we were lucky it was so well received by the bloombit community, though I'm not surprised the price spiked, unanticipated market offerings could trigger unfavorable market movements in the future. I'd love to discuss the future road map to full integration of SEC coin across the crypto exchange industry at any time. Cheers and as always thanks for the hard work.
step by step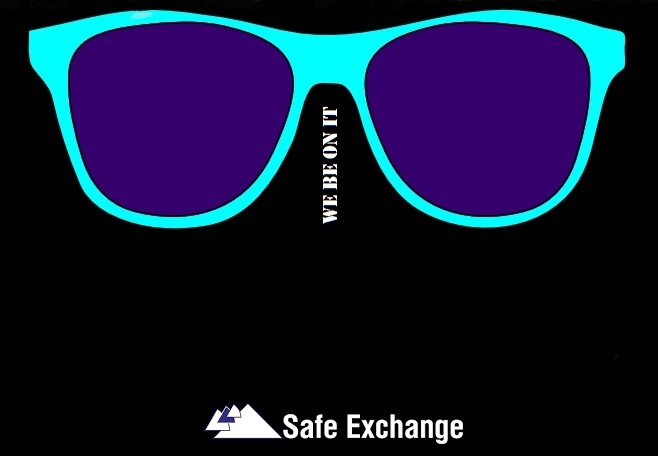 #the universe has our backs