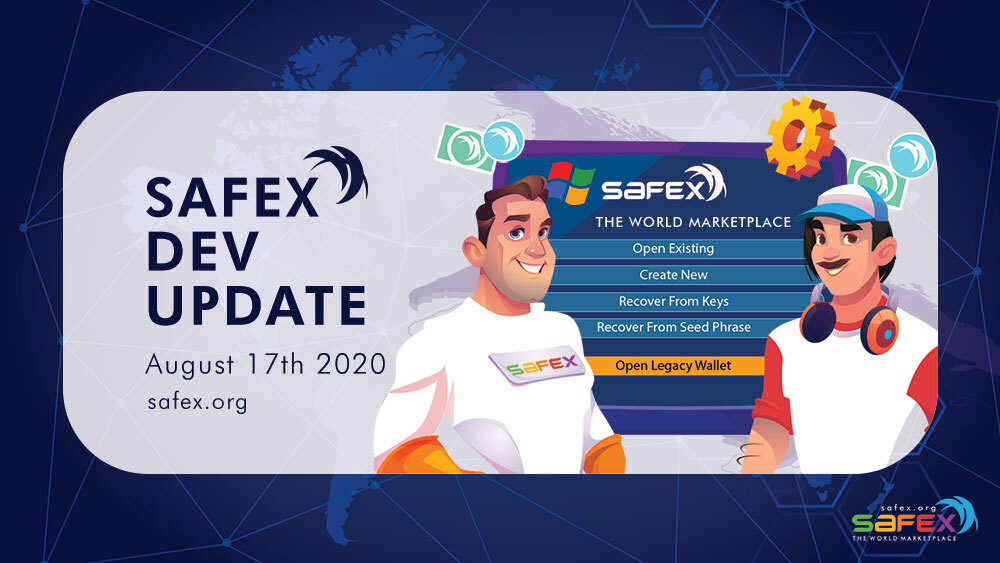 TWM Wallet
During last week Daniel completed the refactoring of the TWM Wallet for the updated Safex Blockchain to Graphical User Interface bridge. This was a part of updating that bridge to the now modern elements and a new flow that will allow it to build on the Windows platform.
After full testing of the refactor a minor bug emerged that is already known and will be patched tomorrow by Igor and the build should be fully operational as it was before the updates.
This is a release for the windows platform although may be buggy:

Once Igor completes the task to fix this bug in the bridge it will stabilize the usage. Long story short, using the wallet as is for Token and Cash sending is all good, however, marketplace functions may crash the application if done too many in succession. This will be corrected promptly and the full release testing build will be released with it this week.
TWM API
The TWM Wallet being up to date, the attention goes fully on the API and integrating the messaging and filtering for a good communication and trading experience.
Safexcore Marketplace Protocol
During last week Igor has been implementing some additional test cases for token staking and unstaking. Token stake and rev share are some of the first features implemented in the marketplace protocol journey, so we are now coming in full circle of rigorous testing and now coming home back to the token staking and unstaking.
These test cases serve to prove the system works as it is stated and it is the final feature set for Igor to complete coverage ahead of launching.
Safex Marketplace Protocol Documentation
This is also arriving at a full revamp of the system documentation that we expect to publish within the upcoming weeks. Our expectation is to open testing of stagenet 2 with the messaging and order management, and review documentation in preparations for mainnet launch.
Sincerely,
The Safex Development Community