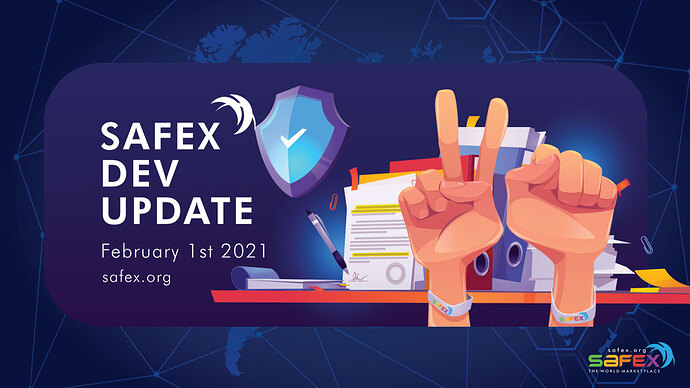 TWM Wallet
Last week while there was quite a bit of progress done to the wallet, it took place in the second half of the week. Daniel has since taken over the development entirely, and is now leveraging his other senior staff to bring it to a close. The intricacies and at least a minimum standard is demanded before release.
So since Wednesday, and through the weekend Daniel has optimized a lot of the visuals that are there, and has removed any non working elements such as some of the minor "mock up" features that are not intended for version 1. Daniel's senior team member stepped in and provided the visual render of the Messaging which is now working smoothly as it should, and it is being transferred into the seller messaging as well.
This week it is certain that the wallet will face a widespread test on stagenet among the testing group that had helped get the blockchain sorted since we have been now able to handoff production and move beyond the stagnation of the past couple of weeks where we were trying to get the messaging application rendered. That is, while messaging is working, visually pushing it to the display was lagging. This is no longer the case. Additionally, the TWM Wallet release for version 1 will be operational exclusively over theworldmarketplace.com API and this will enable a launch with quality control in place to help guide a successful buying experience for all new adopters.
Additionally, there is a minor visual update to the wallet that has taken place during those days since Wednesday, as we will be removing the theme of bunnies and pandas and we will introduce a new character to the final release of the wallet.
Finally, the merchant section loading has been sped up with using a more suitable offer fetch function that will sort through only offers listed by users in your wallet than parsing through all offers from the blockchain. Daniel went through and cleaned up lots of clutter and optimized for space that is available as best as he can given the time constraint to finally get this wallet up and out to the community.
So, testing group, this is your cue, be ready this week to get a build for testing it all out during this week, and if things are successful enough there, we will get it rolled out and start the wider commerce adoption!
Safexcore
There is still a few checks going on in the 7.0.1 safexd release before it will be published for deployment. While the majority of the update is completed Igor is wrapping up one of the feature sets in this before putting it live.
A minor bug in the Command Line Interface (CLI) that stopped a transaction from being formed and submitted when sending amounts of 1 million SFT has been fixed as well, and it will be released in the 7.0.1 safexcore update as well.
So 7.0.1 is tentative on the wrap up of one of the remaining features for the release, with other tasks taking the forefront here, this release will be published later, even as late as next week.
Recent Court Proceedings
During the month of December, our main twitter account @Safex, and our community member accounts including @Dandabek were suspended from twitter due to allegations made to Twitter that Safex was infringing upon another entity's trademark. The allegations that Safex was violating another entity's trademarks are completely unfounded. Accordingly, the Safex Foundation and Daniel retained legal counsel to address and refute these allegations by filing an application for emergency relief in Federal Court.
On Tuesday January 26, 2021, the United States District Court for the District of Columbia granted Safex's application for emergency relief. The Court ordered the defendants to stop using the Safex name and logo and to stop claiming that Safex stole the trademark from the defendants.
You can see a press release about this in a forum thread:
Safex Defends its Trademarks and Obtains Emergency Relief in Heated Cryptocurrency Dispute
This ruling is a strong step in the right direction. Safex is working diligently on its marketplace and will be providing additional updates to the Safex community soon.
Future Planning
During the last week we have also moved forward on the future planning for our ecosystem. We mention this to keep you updated that we are working on expansion plans to execute upon after the TWM Wallet release.
Thank you for reading!

Sincerely,
The Safex Development Community