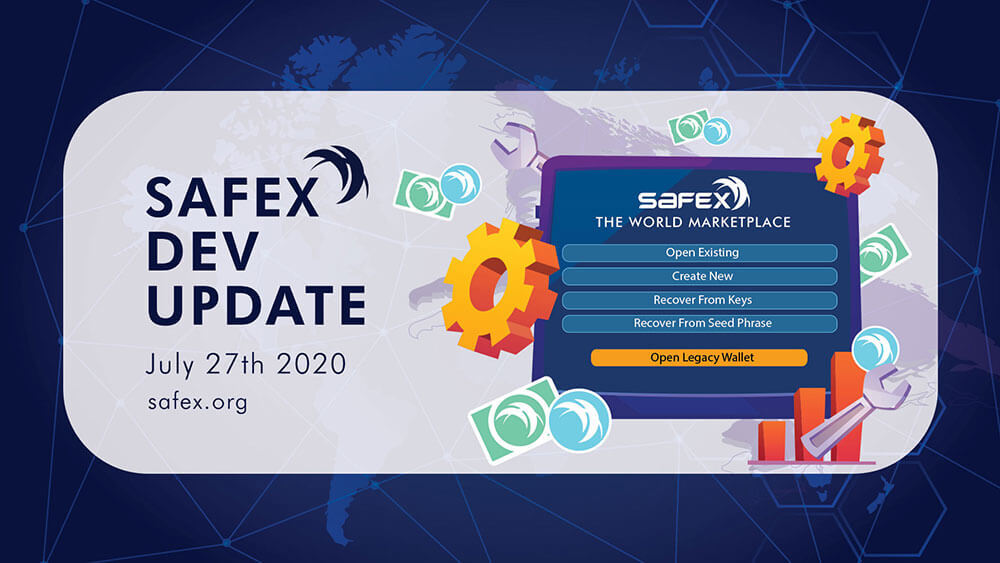 Stagenet 1.2 Update
This week we are releasing the Stagenet 1.2 version with some important bug fixes, these bug fixes are not protocol breaking but do affect user experience, and updates for compilation:
Better output selection for purchase
Proper fix for sweep unmixable
Fix ratings print in simplewallet
Fix for newer GCC version builds
Resolved dependencies in the code for future libwallet build system
The updated binaries for the Safexd is available below. This is for the stagenet marketplace testing.
An overview of the Safex Marketplace Stagenet 1
Daniel has produced a briefing video showing the account creation, offer listing, and viewing the marketplace items all pulled directly from the blockchain.
TWM Wallet | Windows Build Progress
Igor created a prototype for the windows processes that is successful during the last week; and now he will go ahead and convert the bridge between the GUI and the blockchain for the windows interaction; however, it will take much more time than simply another one week in order to update the Windows API for the wallet and development test it.
TWM Wallet | OSX Build Progress
Since last week releasing the Mac OSX version of the TWM Wallet, there are some of us who are not able to load the wallet successfully. We have a list of reported version and circumstances and we will research the bug related to that in this week.
TWM Wallet | Progress
Nonetheless, we are continuing to update the user experience and view of the wallet. During last week we had a team session with 10 members from our testing group where we came forward with all of our suggestions and findings on how to proceed to improve the marketplace experience.
If you're hopping in just now you can find the link to start testing the marketplace application for linux and mac osx here:
https://github.com/safex/twmwallet/releases/tag/1.0.0-Stagenet1
Sincerely,
The Safex Development Community