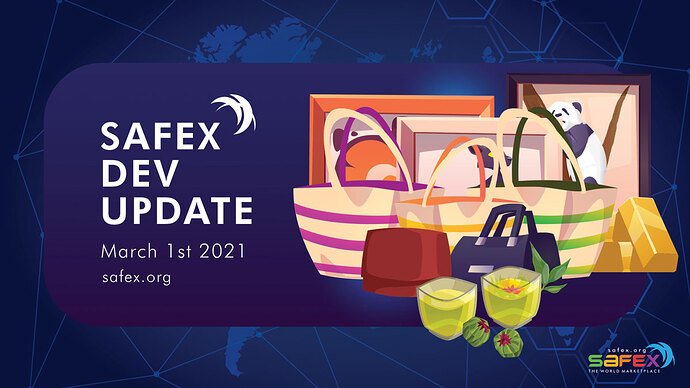 TWM T&C
Last week on Thursday we started review of a draft of the Terms and Conditions for the First Edition of the TWM Wallet launch.
Upcoming Exchange Listing for Safex Cash
During the past weeks we have been working on launching with p2pb2b.io to open the Safex Cash listing. This is something we had arranged for in December, yet we are now pushing it ahead given better timing with standing and TWM launching. As a heads up to the community reading the update to be aware that soon this listing will be activated (we expect in the next week, two weeks max).
This is significant because it will open up more areas to trade Safex Cash, and a place where many people already have an account and can uptake the safex marketplace application.
Thank you for your patience as we await the release of the first edition of the TWM Wallet

Sincerely,
The Safex Development Community