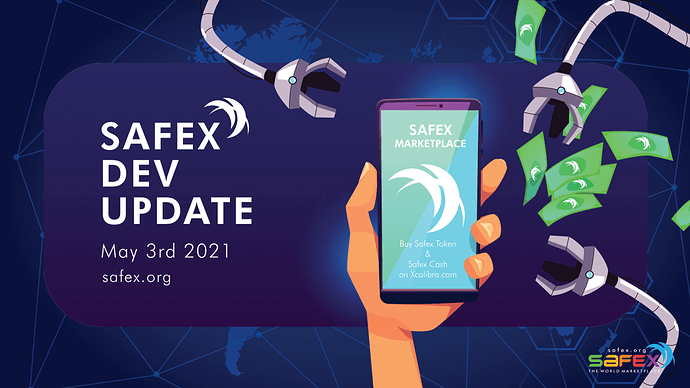 Price Oracles
Towards the end of last week we started adding the price oracle feature to the TWM Wallet. The price oracle feature enables sellers to list products that are then pegged to a price that can be dynamically updated based on some outside parameters.
This comes up as a priority since during last week the price of safex cash had become much more volatile, so for example the Coach backpacks were meant to be listed at $300.00 however during the course of the week Safex Cash exceeded that price conversion yet the blockchain price stayed firm at 20,000 sfx.
With the price oracle feature (note it already exists on the blockchain) we are linking up the exchange rate on xcalibra.com and from then on, a product listing can subscribe to this price oracle and peg the product listing price to a fixed USD price in this case. Then if the price changes on xcalibra, the system will send an update transaction for that price peg that we established.
Note: the price oracle feature is usable by anyone, it is a feature of the blockchain. We will publish our code this week for study, and in case anyone wanted to establish their own price oracles on the blockchain.
Upcoming Planning
During last week we also moved the needle on our future planning for the platform. More information will be published to our close group soon. So if you have been with me up to now, it will be an interesting next step in the saga.
So far packages are arriving consistently, and you can see in the twitter feed whenever someone gets their package delivered. Most recently: this was the first purchase on the TWM Wallet







Wrapped Safex Cash
The wrapped Safex Cash smart contract is in a completed state, and next steps are its deployment. This could take 2-4 weeks to finalize for release.
Easter Celebrations
This past weekend has been Orthodox Easter, so some of our team are enjoying a well deserved holiday, and we will tune into the updates on Documentation, among others next week.
Remember, the Safex Blockchain is an open decentralized network, on open source code.

Sincerely,
The Safex Development Community