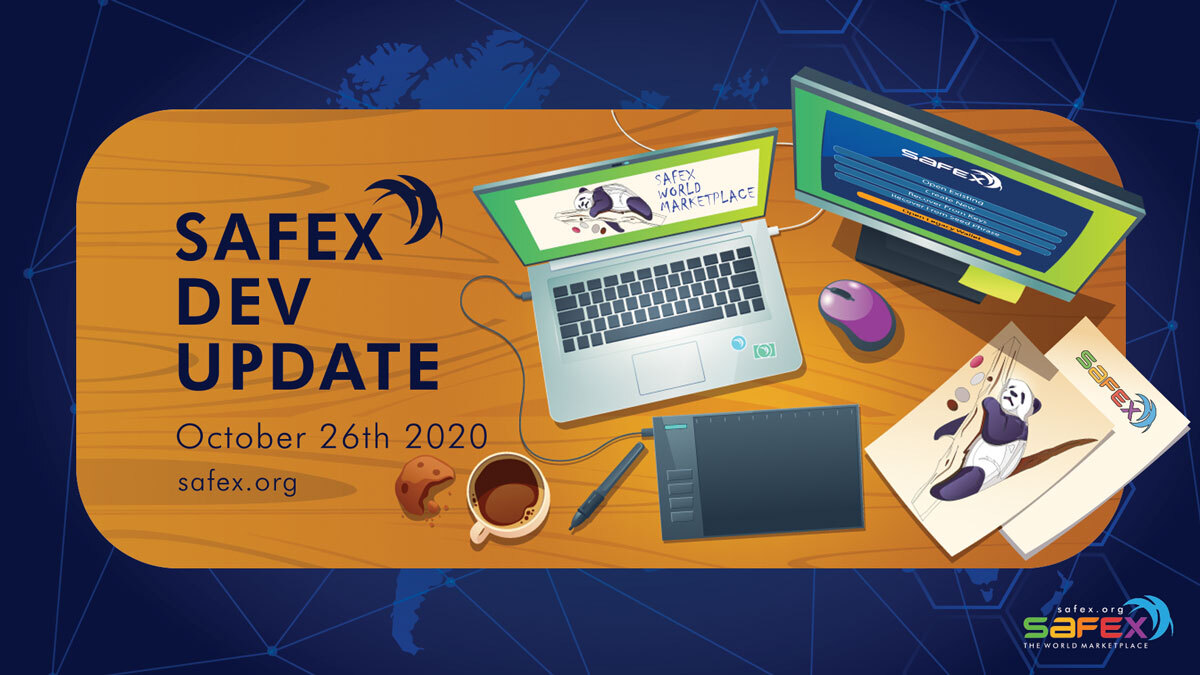 TWM Wallet
Last week Daniel was working on the merger of the API to the wallet, and in the process faced a few road blocks that are all clearly understood and approach to address them are mapped out for this week. These are related to the messaging API that will enable buyers to supply information to vendors to receive their products.
Beyond the API integration, the TWM Wallet design update has progressed and has faced a first review. This week we plan to have the designs begin to be implemented into code on the TWM Wallet interface.
Exchange Listing
Last week we have submitted our full application to one exchange. As this develops we will communicate with the community.
Safexcore & Wallet-RPC
Igor adjusted some logic in the case that two purchases entered the blockchain network. If these purchases caused an invalid block, then both purchase transactions would be returned to the mem pool to be processed versus the second being dropped off of the network immediately.
In light of our community moving forward with our mainnet application and our pursuit of exchange listings, Igor is now allocating time to ensure that our wallet-rpc library is in good working order. So far we have been using this wallet-rpc without issue for the past 2 years. Nonetheless, we will be putting some efforts if needed to improve and conform with our know-how there. We feel it is worth the consideration.
Marketplace Whitepaper
Last week Daniel and Igor took the time to discuss the whitepaper, and in the process agreed to allocate time to put other plans into motion, and they will continue on completing the draft of the safex whitepaper this week.
A reminder we will keep this list posted to each development update until it's live


Safex Launch Todo List in Progress
Updated Safex Website


Safex Marketplace Whitepaper
Technical Documentation Published for Developers
Mainnet Launch Date
TWM Wallet v1
Sincerely,
The Safex Development Community