Greetings everyone,
Pavle and I have been addressing many usability issues with the Safex Wallet. We will continue to do so through tomorrow as well.
We wanted to post a preview to show you that we are actively progressing with the update.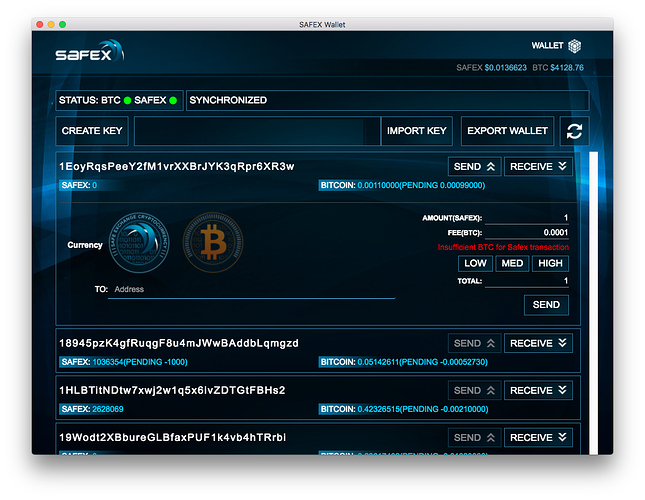 Features added so far:
synchronization status indicators
status message
safex transaction fee requirements
confirmation screen, transaction in progress indicator
sanitation of various fields
bitcoin balances are accurate non overflowing numbers
a manual refresh button
fee auto population is removed so no longer will it magically swap out the fee when sending transactions
More optimizations coming in tomorrow that we have mapped out, and following this will be the video of how to use this wallet.
Sincerely,
Safex Developers