I bought some of this to support, at 500 satoshi.
I think it's a neat project: Crypto currency advocacy group in Scotland. We all love Scotland, why not ScotCoin.
Anyway… something wild happened today: well you can think it's wild… 150 bitcoins worth of it was bought all the way to 500% increase on one 30 min candle.
Fun Facts: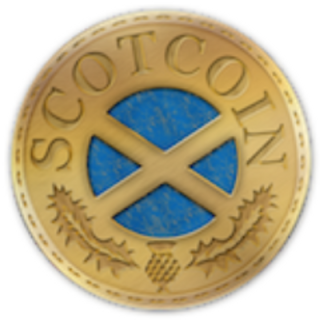 SCOTCOIN SCOT
The SCOTCOIN Project is a completely voluntary, opt-in crypto-currency, available to anyone that is a resident of Scotland and wishes to participate, willingly. SCOTCOINS are an online digital currency, which may have the possibility of being used as a medium of exchange or barter. The SCOTCOIN IPO consists of 980 Million coins, and will distribute 1,000 Scotcoins to each resident (first come first served model), 5,000 to any participating business & 10,000 to any registered Scottish Charity.
Website

Block Explorer / Crawler
https://www.scotchain.com/
Contact
None Available.
SPECIFICATIONS
SHA-256 Algo
Symbol: SCOT
Total Economy – 1 billion
Amount pre-mined – 980 million
Network Allocation – 20 million
Block reward: .01
Block target is 123 seconds.
Difficulty changes every 250 blocks
Interval dif @ .01
Nfactor start:1
PREMINE
980 million
DOWNLOADS
Windows

MacOS

Linux

Source Code

Sample scotcoin.conf
rpcuser=username
rpcpassword=password
rpcallowip=127.0.0.1
rpcport=25536
port=25536
gen=0
server=1
addnode=home.bown.net
addnode=146.255.32.152
addnode=146.255.43.173
addnode=46.252.202.103
addnode=69.85.86.195
addnode=5.66.28.160
addnode=220.245.131.157
addnode=86.171.29.221
addnode=89.241.233.206
addnode=188.119.233.0
addnode=86.16.79.162
addnode=31.50.169.133
addnode=thehut.dlinkddns.com
PORTS
RPC Port: 25536
P2P Port: 25536
POOLS
None Available.
EXCHANGES
https://comkort.com/market/trade/scot_btc
https://bleutrade.com/exchange/SCOT/BTC
https://bittrex.com/Market/Index?MarketName=BTC-SEC
SOCIAL
Twitter
https://twitter.com/scotcoinproject
Facebook

Forum

SERVICES / OTHER
None Available.