Dear support, I had started a migration with 3 addresses on the wallet, but just 1 I have migrated so far (I see migrated Safex Tokens and Cash). The rest of these 2 addresses have not been migrated, despite of I did everything the same as in case of the first one. I had 0 balances on these two. I have all confirmations, but 0 migrated and neither token nor cash are visible. What I can do in order to make the migration complete? I started this process November 05. Thanks in advance.
I am writing one of them: 17EQ5z3VNhutebzaStPZSBikYtyiNk3Cua
Can someone tell we what went wrong?
I guess here are 4 transactions, 1 is missing. Should be 5?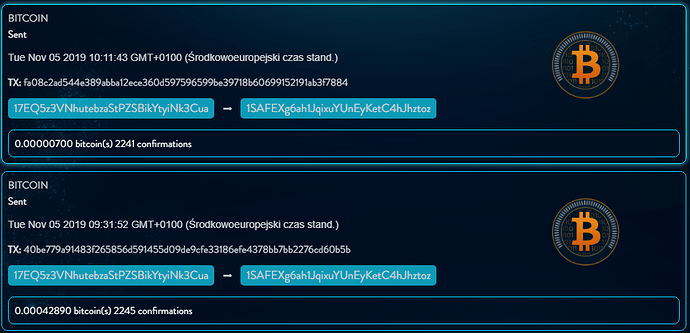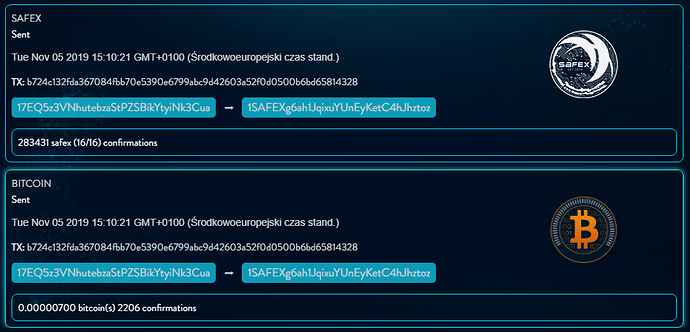 Pokaż mniej
ODPOWIEDZ