Hi,
A week ago, on January, 25th I migrated 267180 tokens from 13gtnVZqpox369HVGnQxeVtJ68Tu2ppsnH.
Migration table in V7 wallet shows that I should receive 267180 SFT and 622.07 SFX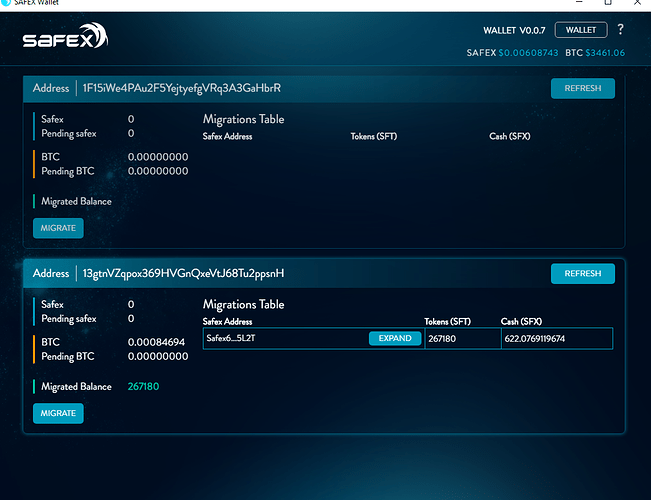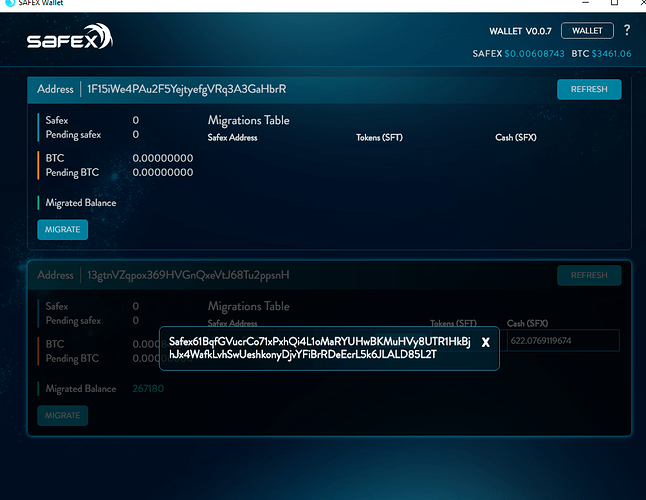 As I understand it from previous topics, script that awards coin run once a week, yet sadly I cannot see my tokens or cash using safex-wallet-cli on my safex node or in mcafee miner(except 2.04 SFX I've got from mining) even through a week has passed.


I can see burn transactions recorded in bitcoin blockchain here https://www.blockchain.com/btc/address/13gtnVZqpox369HVGnQxeVtJ68Tu2ppsnH and on omni explorer https://omniexplorer.info/address/13gtnVZqpox369HVGnQxeVtJ68Tu2ppsnH.
Can you please help me, I don't understand what I did wrong:(
Thanks beforehand!