do i need the 0.7 or the new wallet to migrate? i am in the last hours!
you should use the v8 to migrate: safex.io/downloads
the second link You have around 12 hours to get it together.
Oeps, i used the 0.0.7 method, and everything went through, i do have my target address… am i in trouble? i just downloaded the v8, but am unsure how to proceed
If you have already used the v7, then share your old address and I'll look at the block explorer to check txns
the old address was 16zPDGKk5Emwxm8XxZNHb3J8wT1DvqpUbm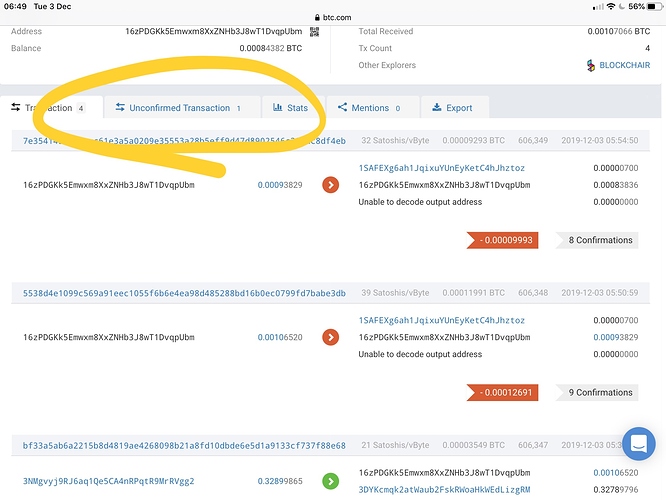 Assuming this unconfirmed txn is your burn, then you are good. That will give you a Set Set Burn txn pattern.
ok, so install the new wallet, and create a new one? or can it import?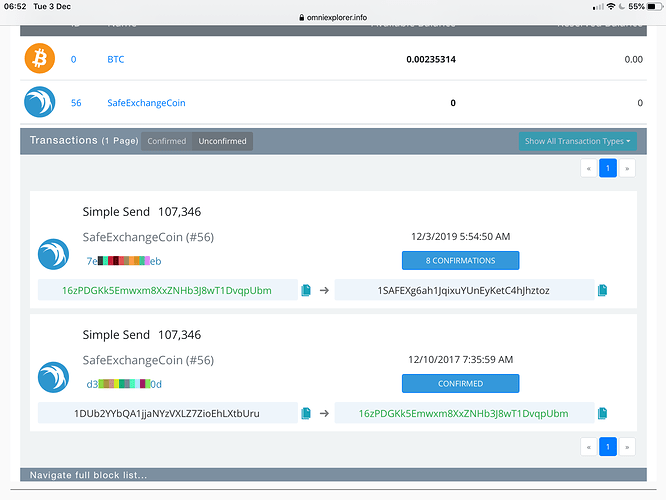 I take that back… check of Omni shows the 8 confirmation txn is your burn, meaning you rushed the process.
Have you just withdrawn the remaining BTC? What is the unconfirmed txn pending?
I just looked… incoming BTC.
Maybe the first btc i tried to send, it took too long so i did one extra on high speed
You will need to Reset
Then complete steps 1-4 again.
But this time, don't rush into step 4.
Allow the previous transaction to get 3 confirmations before you trigger step 4
If you can't interpret the block explorer, then wait 90 minutes btwn steps 3&4
That is fine… it still works. And if you follow what I've said and leave the time gap after step 3, it will be all okay.
Yes. The red reset button
And then say OK at the warning.
Then click I UNDERSTAND at step 1
Select Previous (middle option) at step 2
The. Set first half at Step 3 … then STOP

i did reset, aswered ok, and it returns to the same screen.
Yep. Hit the migrate button bottom left corner.