Dear support,
I had started a migration with 2 addresses on the wallet, but still waiting to see the Migration Table on the first one - shows Migrated Balance = 0. ( I did waited for about 40min before finishing previous step)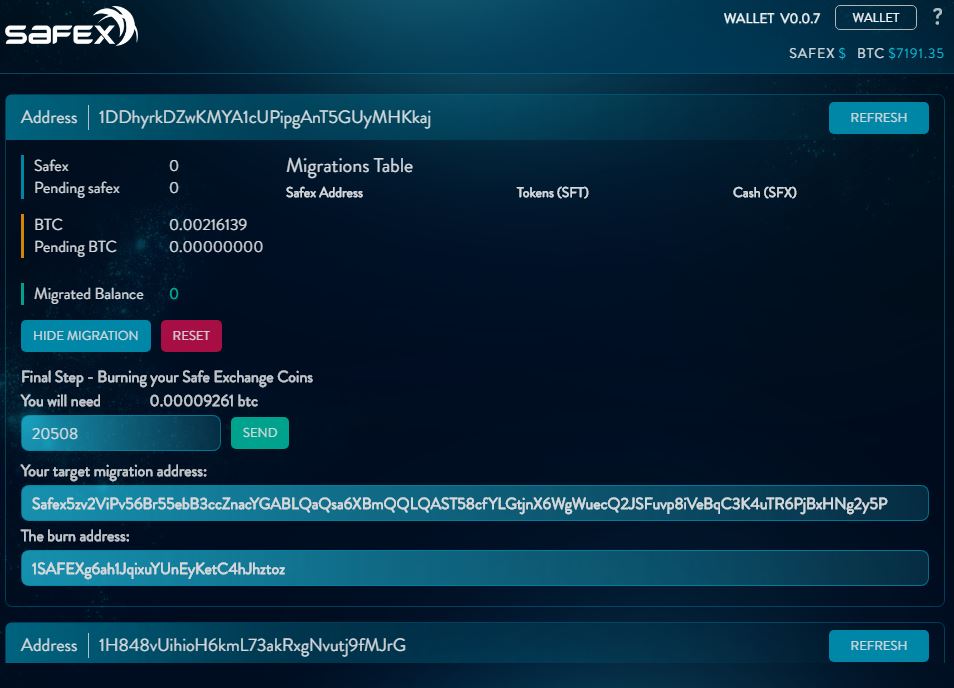 1 Address: 1DDhyrkDZwKMYA1cUPipgAnT5GUyMHKkaj
For the second one - yesterday it gave an error that there's something unfinished & need to wait… now when I input the SAFEX - it writes by default the wrong/previous amount from first address.
1.Should I restart the 1 migration?
2.Should I wait for 1st migration to finish? or should I start it in another PC/wallet?
thanks