Hi guys
Ran the migration as per the video instructions. Definitely waited for all pending Safex to clear before starting second half. All seems like it went okay, except I don't have anything under the migration table.
See below screenshot.
Had a look on Omni Explorer and it 'looks' like all my coins successfully were sent to the burn address…But I also don't know what exactly I'm looking for.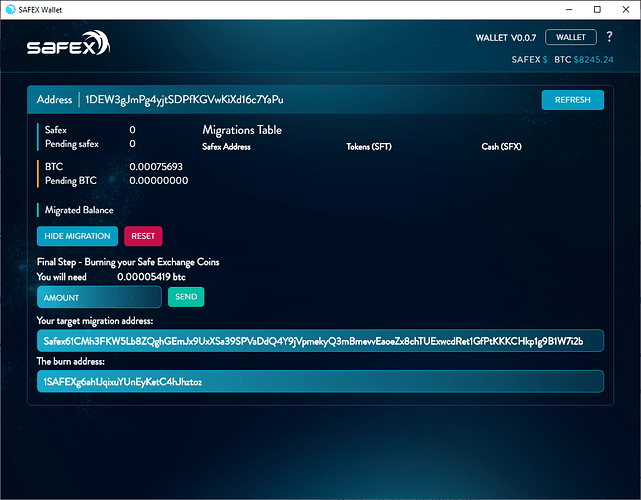 Could a very kind person please take a peak at this and let me know if everything's all good and I just have to wait? It's been over 24 hours, but a couple videos I watched said 45 min, then the other said a few hours wait.
Existing Safex address: 1DEW3gJmPg4yjtSDPfKGVwKiXd16c7YaPu
Target migration address: Safex61CMh3FKW5Lb8ZQghGEmJx9UxXSa39SPVaDdQ4Y9jVpmekyQ3mBmevvEaoeZx8chTUExwcdRet1GfPtKKKCHkp1g9B1W7i2b
Burn address: 1SAFEXg6ah1JqixuYUnEyKetC4hJhztoz
Cheers.