The Free Republic of Liberland is celebrating its second anniversary with a three day conference, and our Daniel Dabek will be one of the speakers.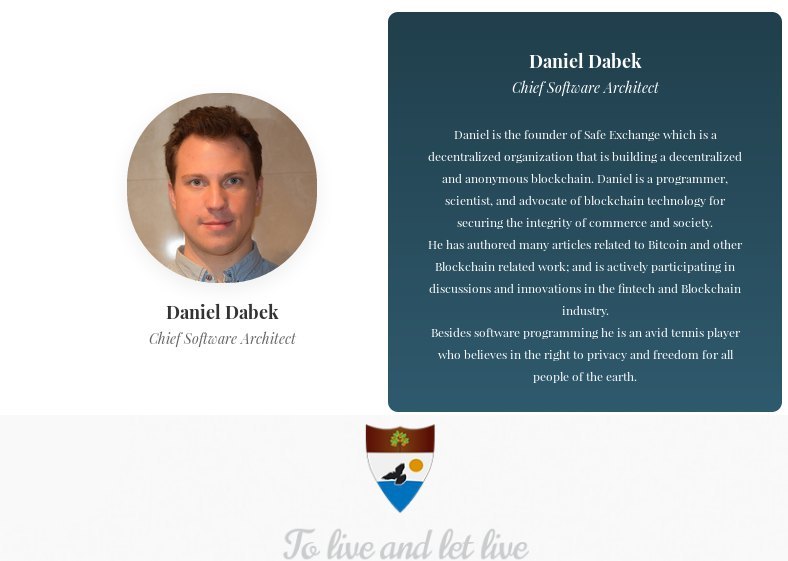 The sovereign micronation, located on a 7 km² parcel of land between Serbia and Croatia, was founded on April 13th 2015 by Vit Jedlička, a Czech politician, publicist and activist. The conference will be held from April 14 to April 16, on the Liberland Hydrofoil which will be departing from Budapest. The Hydrofoil will sail the Danube river to Baja, then a neutral spot near Liberland, then back to Baja and Budapest.
The onboard conference will feature speakers from around the world dedicated to ideas of privacy and freedom defined by the Liberland motto - "To live and let live".
Alongside Daniel Dabek, Safe Exchange Founder and Architect, speakers include members of the Liberland government, entrepreneurs, crypto currency experts, and software developers.
Tickets for the conference are available online starting from $380. Liberland is also offering a 50 percent discount to its citizens, and currently accepting new citizenship applications.