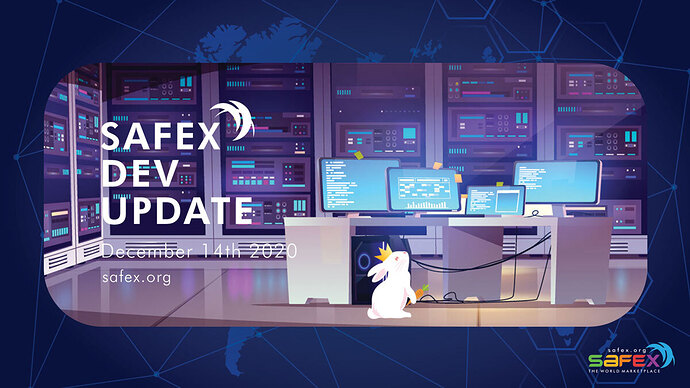 Mainnet Marketplace Binaries
Here we are releasing the binaries for the Marketplace mainnet. On block 605,700 will activate the marketplace application.
We expect that exchanges will close deposits and withdrawals during the transitioning period, as all participants should begin updating their full node software to the Hardfork 7.
The parameters proposed for Token staking to earn from the revenue share of the marketplace and the minimums for forming an account with Safex Token are as follows:
25,000 SFT minimum staking
8,000 block minimum staking period
1,000 SFT lock for 22,000 blocks account creation
We will from here on be updating all core nodes for activation of the marketplace mainnet.
Stagenet 3 TWM Wallet Test
Currently the TWM Wallet is built and released for testing for Ubuntu 20.04
This is a final testing grounds for the blockchain itself. There is a new additional field logic for messaging for when listing an item for sale, you can set it to NFT, Shipping, or Open Messaging. This will set the parameters for when buyers want to send information to the vendor, the vendor can demand at time of purchase a NFT address such as an Ethereum address for receiving an NFT or a standard shipping address for the moment of purchasing a physical product. Finally a vendor can incorporate an open messaging status so prospective buyers can start an open discussion while purchasing a specific listing.
If you're on ubuntu and can participate in the final testing round:
This messaging system will be tested during the week, as there is some set up involved. Additional operating systems for testing will be available later in the week, as Igor is now focused on setting up build systems.
Stagenet 3 Faucet
As part of mainnet launching, we have set up a Faucet that we are testing at:
This application will allow you to paste in your safex address (currently only Stagenet 3) and receive 20,000 Test SFT and 1,000 test SFX. It is not required to put your email address on this app, simply providing your safex address will suffice. The limit is 1 distribution per address.
Eventually on the mainnet, we will distribute starter kits through the similar app, and we have spent last week trouble shooting and strengthening the application from distributing more than it should. So far our implementation has secured that by now.
BW.com Safex Token Listing
Recently bw.com a prominent cryptocurrency exchange with a large daily trading volume motioned further to list Safex Token and have announced a promotion around the Safex Token asset.
https://bw-com.medium.com/bw-to-the-moon-is-launching-sft-safex-token-as-season-21-72811e6c0a43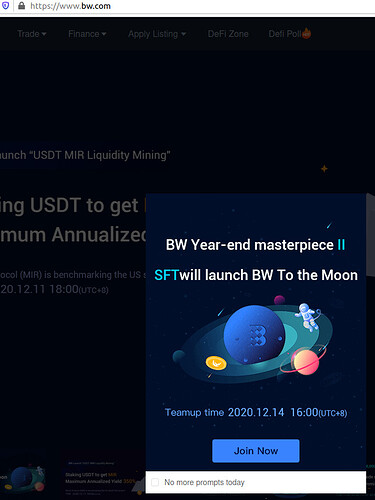 This follows the recent listing of Safex Cash, and we are so grateful to have made a great partner for the Safex Community. This is a huge step for the Safex Token as it sets a precedent for future listings we hope to secure together.
Twitter suspended accounts other issues
Our organization is fully aware of baseless claims that have caused a temporary hold on some of our communication channels: twitter.com/safex twitter.com/dandabek
We are rectifying the situation in progress. Remember nonetheless, the Safex is a blockchain and decentralized and continues to process blocks since it's inception September 2018.
Keep in mind that we have been using our logo since July 16, 2017 when it was made and the Safex name since 2015 with the project inception and the project has stood on as itself.
Livecoin.net Safex Cash Withdrawals
Withdrawals on Livecoin.net are now back online as of last week as a result of a minor bug fix that caused the wallet to crash fixed from last week. We thank the Livecoin.net team for communicating with us to get the issue resolved.
How Blockchain Enhances Ecommerce Safex.org Blog Post
To conclude here we have written a new blog post on the Safex.org website about the impact that Blockchain technology on Safex enhances ecommerce. Enjoy!
https://safex.org/blockchain-technology-future-of-ecommerce/
Sincerely,
The Safex Development Community