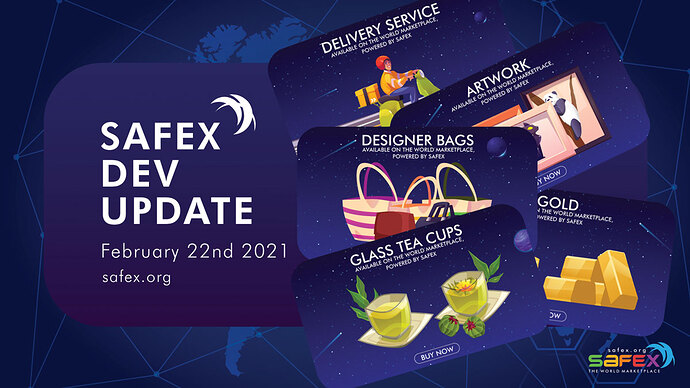 Short update today: still in progress with the terms and conditions for the wallet.
Sincerely,
The Safex Development Community
Short and to the point. Short means almost nothing left to do

Getting close!
Great, this means only one: We are close to the the release!
No problem. Take your time.
Love it, I'm busy anyway! Like always!
How can I become a vendor on the SAFEX platform?
Don't stop checking this forum daily !
Check this update;
And the video !
The wallet is ready it just needs a verified legal terms and conditions !
The wallet will enable you to become a vendor !
Soon you will be joined with 1000's just like you who want to become vendors !
There will be explanations aplenty on the how to go about this beyond what is already told…
Folk, international commerce ain't the same as ordering a McD's child meal over the phone.
Demonstrate some maturity and conduct yourselves accordingly.
This is our future and I know Dan and Co. will see this project through to our successes.
Celebrate… The Tortoise and the Hare… Choose.
I have sent you a message !
@dandabek
Suggestion for future update of TWM-APP: Add a transaction trend to the app. This gives newcomers and investors an instant overview of adoption.
I'm not negating your suggestion, but there are also community members who are 'value adding' to the information available.
One of those is @Lomax and his Safex Ninja site, which provides statistical data… SAFEX.NINJA - TWM Explorer - Statistics
This may be the sort of information you are looking for.
What's with the 87% drop in value today ? Any bad news ? On my coinspot , hold a few so I don't have to open my wallet.
Not sure why you're seeing that. Price looks within the normal trading range to me