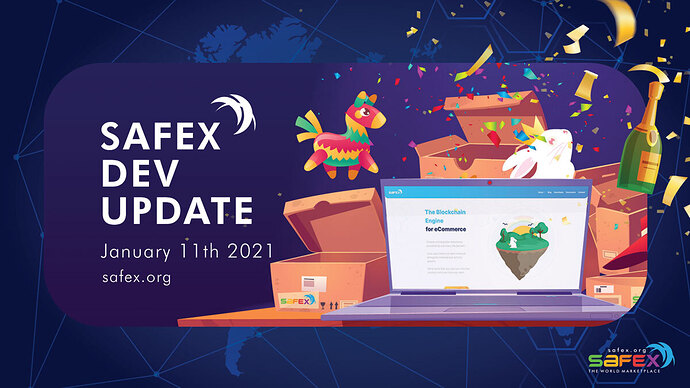 TWM Wallet
Last week we began testing in the wild the TWM Wallet and the API with a small group of testers. These tests proved that our messaging component and the API are functioning and they are more than neat; However, Liam and I decided to continue to iron out code to make the application more accommodating so that we can release with a single version that can handle more activity than last week's version.
The initial version of the API enabled a buyer to send their shipping, or NFT information and the seller would receive that. This week we are wrapping up direct end to end encrypted communication via the wallet. Over the weekend we sorted through rendering the messages that appear in a seller's "inbox" more elegantly.
Additionally, I improved the way that the wallet handles synchronization with the blockchain and saving to the wallet file, so that it can sync balances without crashing. In addition to fixing the logout feature, also now it is possible to logout without crashing the wallet.
With the Orthodox Christmas passing last Thursday, we are having Igor return from holidays after a job well done releasing the marketplace to the blockchain as we will have his attention to do an additional sweep over some specific features in the wallet <-> blockchain bridge.
At this point these are homey touches to provide a more complete experience so as to not have need to redeploy the wallet again nearby in the future. So we are taking the time to add these elements upon what we already have ahead of this release.
We appreciate your patience with this, we are so eager to get it out to all of you, this is the culmination of an epic journey, and we are glad to be able to share it soon.
Sincerely,
The Safex Development Community