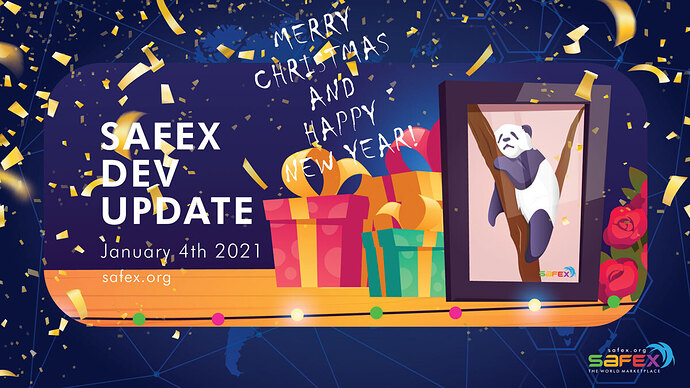 TWM Wallet Update
During last week amid holiday celebrations, the team move forward merging the front end development and the backend development of the TWM Wallet into its final position. The goal was to get everything geared up on staging last week to release today. While the merger went smoothly, several minor bugs did crop up which we've managed to sort and get the Staging up today.
So, we will take a round confirming in the wild the API which is now deployed at stageapi.theworldmarketplace.com, and a build is circulating among our testing group community to give the wallet a final test before a deploy to mainnet.
The good news is the coding part is completed, we are making a final pass at testing with a small first group, and the good news is that the wallet will be released for mainnet usage shortly there after.
Safexcore
December 23rd, 2020 the Safex Blockchain crossed block number 605,700 and the marketplace application took hold as Hardfork 7 became the leading version across the network.**
As a reminder in case you are tuning in just now, you can find the downloads for the Safex Blockchain Full Node and the CLI Wallet as well as the Wallet RPC in the link below, for Mac OSX, Windows, and Linux.
As soon as the wallet is confirmed, we will move to publish for download. Please look out for the announcement on twitter.com/dallyshalla and/or check the forum this week for the release of the TWM Wallet.
Sincerely
The Safex Development Community