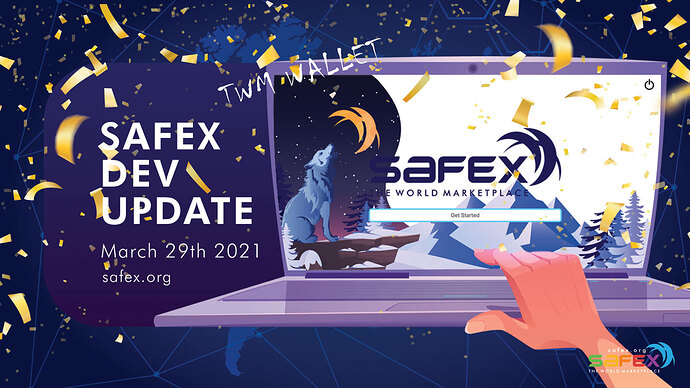 TWM Wallet Prerelease
Last week there was a prerelease published of the twm wallet for windows. So far silently many downloaded and successfully staked by now more than 300m safex tokens.
Some stats from the https://safex.ninja site that pulls the stats from the safex blockchain about the marketplace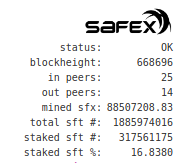 You can find the releases for mac and windows here:
With this wallet you can load your balance, stake tokens, unstake, buy an item, view your sft/sfx balances.
So far there are two test items seen when you click "show products" in the "market" section.
A parallel application stores the merchant application. We should treat this moment as a pilot of the live marketplace. A merchant onboarding process will be published in some moment and the merchant application shared.
This week we will publish a website for the world marketplace, and start listing products.
An additional step is to release signed versions of the applications so that the operating system will recognize the publisher, at this stage only use those downloadable links on the twminc github page shown above.
If you find any issues please report them to the forum here.
Also, if you restore from seeds or keys you should reopen the application and open it with "open existing wallet" option to generate a .twm file.
Realize there are three files:
yourwallet
yourwallet.keys
yourwallet.twm
the .twm file will store all of your messages and orders and your verification key that is generated uniquely with each purchase you make
the .keys file stores your private spend and view keys which control your safex money
and the file without the extension stores the data from the blockchain that has been discovered related to your wallet.
If you are using the orbiter wallet, you could make a new folder and put the ".keys" file in that new folder and use "open existing wallet". When the wallet loads, leave it alone as it will be synchronizing with the blockchain. If after 15-20 minutes the balance does not update, you can initiate a "hard rescan".
A comprehensive tutorial will be created though these notes so far will be sufficient at this moment.
Thank you.
Sincerely,
The Safex Development Community