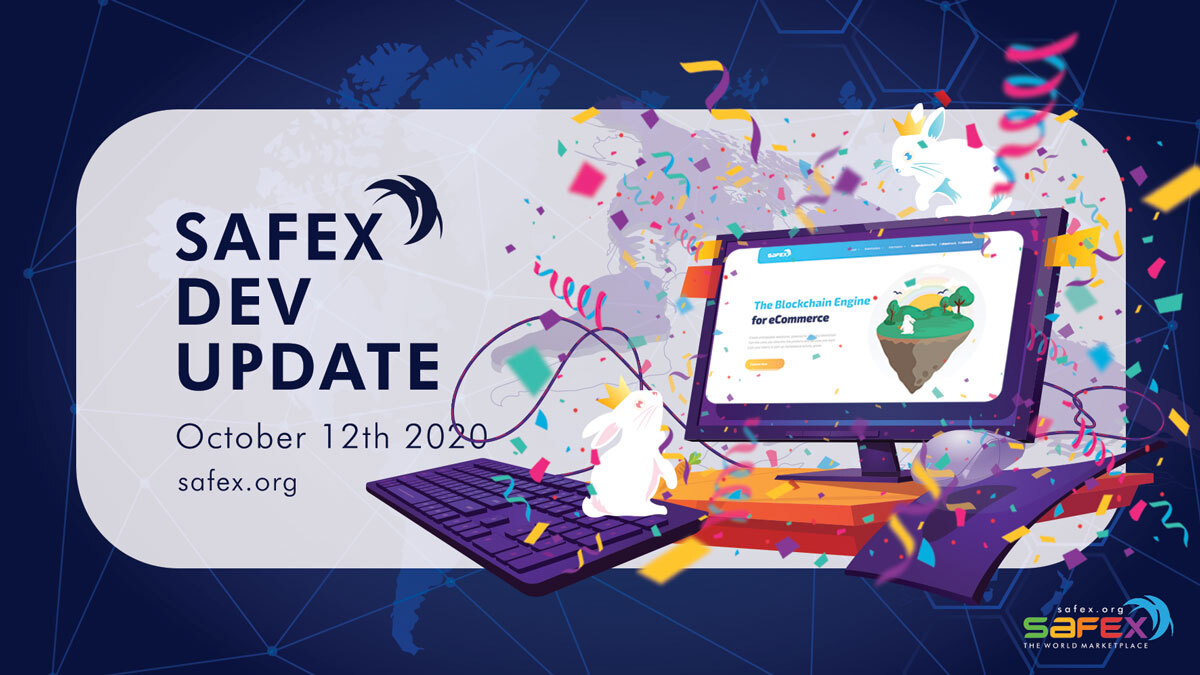 New website on Safex.org
This week we are putting up our new webpage design online. We are adding more content to the website, and we're glad to put up a clean refreshed and quickly loading website.
We are in progress redirecting the .io website to safex.org and will be complete in this week and from now on we will begin using safex.org as the main webpage for communicating the safex value proposition as well as any content relevant to Safex and the marketplace.
The blog remains in place and it is accessible from the new webpage.
TWM Wallet
Last week Daniel integrated an updated end point for reliable parsing of the blockchain data for offers and other data sets pulled out of the blockchain. There was inconsistency when parsing offers from the blockchain which prevented the wallet from reliably rendering complete data. This is now corrected and integrated to the API layer which means we can finally move forward and complete the integration into the wallet.
We were hoping to release this wallet next week, however, it will likely be yet on the following dev update to release the v1 twm wallet.
Also, new designs for the wallet are in progress so that when we launch the wallet with mainnet enabled, everything is guided and clean and proper.

Coindeal Safex Cash Delisting
A heads up to users of coindeal.com, please withdraw your Safex Cash from their exchange. Supposedly it will be closed by the end of October, so please withdraw all of your Safex from coindeal.
While we did discuss some idea to leave the coin on the exchange, members of our team determined that we will not be willing to reach a deal. Considering feedback from the community and the general development of coindeal over the years it is better to focus on new strong partners for the Safex community. We are not happy how coindeal is approaching the matter and it is a signal not to pursue.
Please remember to remove your Safex Cash from coindeal.com before the end of the month.
Feel free to continue trading at livecoin.net and xcalibra.com
Blockonomi blog post
This week we woke up to some coverage of the Safex Project on blockonomi.com. We're glad to share this article with the community as it is succinct and up to date on our ecosystem and our project. Finally, it seems that we are earning recognition:
Check out the article here:
https://blockonomi.com/safex-guide/
A reminder we will keep this list posted to each development update until it's live


Safex Launch Todo List in Progress
Updated Safex Website


Safex Marketplace Whitepaper
Technical Documentation Published for Developers
Mainnet Launch Date
TWM Wallet v1
The team continues on to work around these tasks to get the marketplace launched on mainnet as soon as we can.

Sincerely,
The Safex Development Community
Don't forget to join the testing of Stagenet 2!!
All links to get involved are available here: