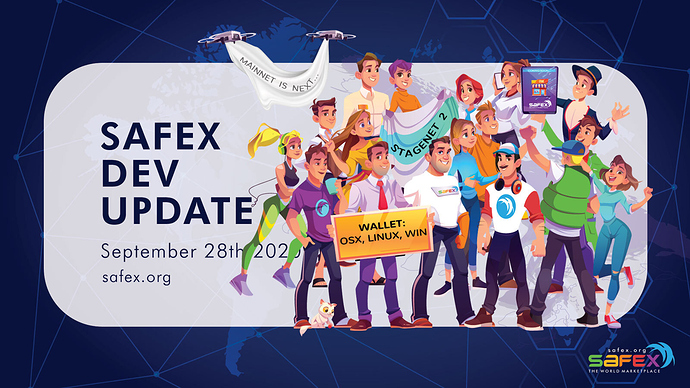 Stagenet 2
During this past week we've deployed Stagenet 2, the final proving ground ahead of the mainnet launch.
You can download the binaries to run a full node for windows, mac osx, ubuntu linux here:
Be sure to use the --stagenet flag when starting up.
TWM Wallet
Today we put together the windows release and that completes a working release for the majority of platforms.
If you need Stagenet Tokens and Cash please reply to this post, or reply on twitter
You can find the downloads to windows, mac osx, and linux to the twm wallet here:
https://github.com/safex/twmwallet/releases/tag/Stagenet2-v0.0.9
Next Up
Now that we have successfully transitioned to Stagenet 2 we will be able to plan launch initiatives.
While we will continue to monitor the Stagenet 2 outcomes, we expect no new bugs to emerge.
Things to expect:
Updated Safex Website
Mainnet Launch Date
Safex Marketplace Whitepaper
Technical Documentation Published for Developers
TWM Wallet v1
Thank you for your being to participate and witness.

Sincerely
The Safex Development Community