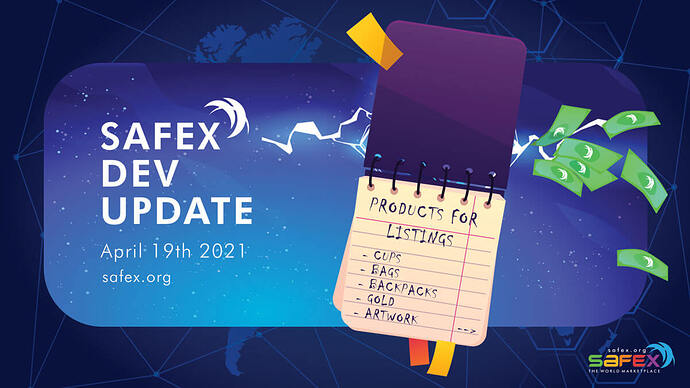 theworldmarketplace.com
We have published a website where you can now download the OSX and Windows version of the TWM 1.0.0 wallet; the Linux version is now uploaded as well.
All of the pieces are now complete and we will be able to start listing products from this point on.
Shortly ahead we will add to the website a sign up for merchants to be listed on that hosted api. As mentioned previously as this is a very early stage, it is best to walk before we start to run. There is a lot of activity that we have planned that is unfolding upon us addressing the vision of a global marketplace with cryptocurrency.
Welcome to download the TWM Wallet and check out for items being listed.
Wrapped Safex Cash as an ERC20 coin on Ethereum
Last week we have successfully tested our wrapped Safex Cash project on the live Ethereum network. We are putting together several elements to launch it into the market.
The purpose of this project is to tap into the vast activity in the Ethereum network, and form a bridge for the general crypto community into the Safex Marketplace. This is a key. Those familiar with the Ethereum network will see the value that this move can bring to our network on Safex with the decentralized exchanges, and active trading community in the speculators. With products being sold ongoing, liquidity providers will be rewarded from taking the opposite side of the trades of SFX acquisition for product and asymmetric liquidation moments.
An awesome thing to leave in a comment would be, what products do you expect to see, let's see if we can fulfill them for you


Sincerely,
The Safex Development Community