Hello all.
On the forums and Discord channels there has been lots of conversation regarding the distribution and ownership of Safex coins.
I've taken on the task of compiling some statistics regarding the distribution of Safex. I plan to do this on a weekly (or monthly if weekly is OTT). I'll also be comparing period-to-period to show how the distribution of Safex is going.
Please keep in mind, these statistics are by no means perfect. I'm working with the data given to me from Omni Wallet's data API. Please keep in mind, many high volume holders store their Safex across multiple wallets. These statistics are based on wallet distribution, rather than individual ownership, which would be VERY difficult for me to work out.
Note - This list excludes the Bittrex Exchange address.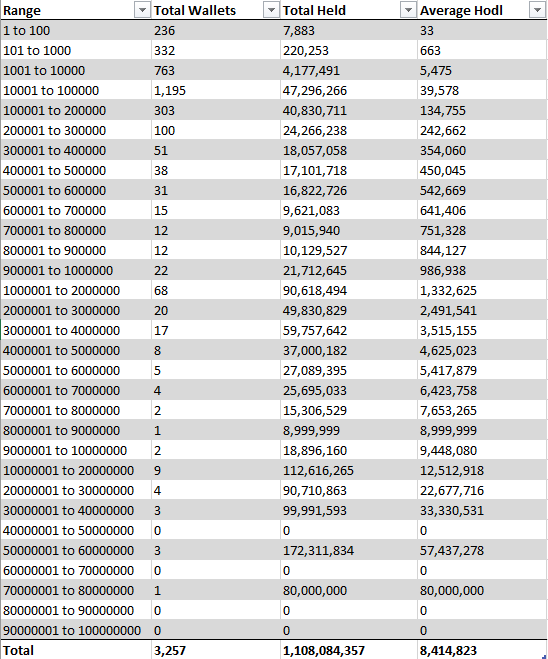 I'm open to suggestions of what other statistics you want to see. The Omni Wallet API is fairly limited, but if you can work out the logic i'm sure it can be gathered some how.