Hello!
Few days ago I did the migration thing on one of two addressed I had SAFEX on.
I deposited somewhere around 0.002btc on my address and when I was done, I wanted to move it to another one. Or anywhere else, for that matter. But when I go to sending and pick BTC it shows balance of 1 satoshi instead of real balance (see attached picture).
Am I doing something wrong or is it simply not possible to send BTC via safex wallet?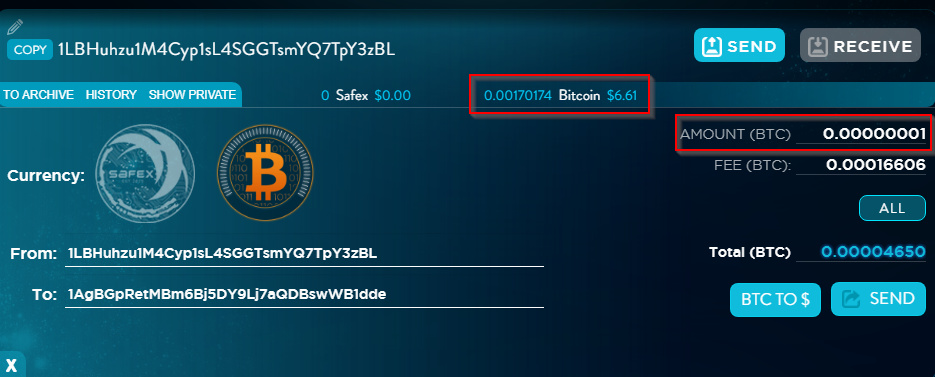 Thanks for help!