Hi all, glad to see we are moving ahead with Safex.
I have recently transferred all my SFX and SFT to TWM 1.0 from previous Safex wallet but only SFX have arrived and visible.
If I go to Order History Option on the top right, near log out button, I can clearly see two transactions: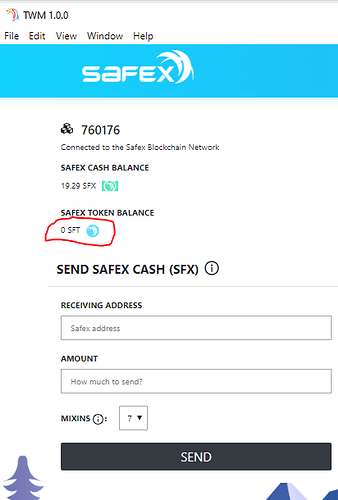 one is for the SFX and that's ok. The other one is for SFX but how come I cannot see them credited to Home?
Do you have any idea what's wrong?
thank you all!