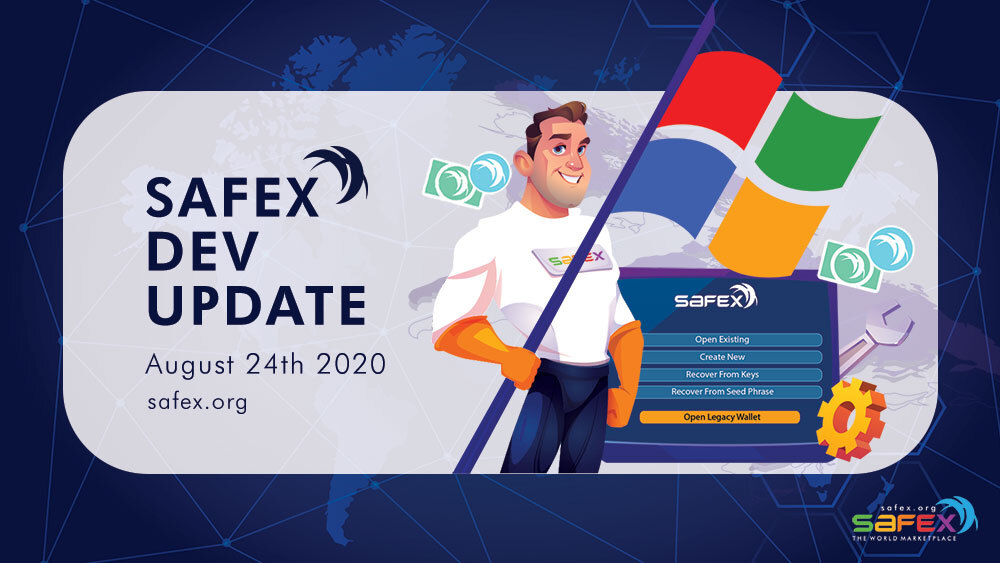 TWM Wallet | Windows
Last week we wrapped up the build for the Windows platform and released the TWM Wallet. It is available to download here:
https://github.com/safex/twmwallet/releases/tag/1.0.0-Stagenet1-Window-Debug
We have started up a thread for handling any feedback or bug reports related to the wallet and so far we are getting some good feedback from many of our community members. This is great since we now have a clear place to execute fixes from.
There is also a quick start guide here by @aussiesloth:
You can track the progress of the stagenet 1 marketplace here: http://safex.ninja/stats
Since the release of the TWM Wallet for Windows last week you can see the transactions surging now.
Also, the OSX issue is next at the top of priorities to work out.
TWM API
This week we expect to begin integration of the messaging and product listing via API into the TWM Wallet. This will set off the final testing phase ahead of mainnet.
Safexcore | Documentation
Igor has continued with the documentation and he expects that by next week's update to have all of the advanced transactions that we designed and built to be covered by documentation.
The purpose of this is to be able to communicate the work that has been done to other developers quickly with the hope to onboard more members to the development team for our future development ambitions.
Sincerely,
The Safex Development Community