sent you tokens & some cash, let us know how it's going

Happy Sunday All Can I get some SFX SFXszhyeSCcjfi1vZEc2ra1W121bJqDHnW5rGxWZDqYYfXEcV2iHwgZfWBf9ufdf4vVJJfb6Js25zTg776fguBWFU1kBsf97r9G
Here is my feedback for now:
''Opening your wallet…'' - I typed a wrong pass and I'm not getting any message about it.
2 recover buttons are not working for me
Market and Merchant buttons are reacting slowly
black screen appeared after when I made an offer
my feedback for now: When i press Remove on my Merchant account there is no verification message , it deletes it immediately , so if you press on it by accident there goes your account.

How long does it take for wallet to fully Load??
I've only seen that warning message before when someone tried to create an account without sufficient SFT available.
Hahaha

I'll send you some more once I'm out of bed, so you don't have to wait the 1000 blocks to unstake some.
Thanks SLOTH it's deeply embedded in my psyche STAKE THEM ALL

More coins otw

@dandabek Hi Dan. Will API layer resolve slowness of loading all data on Market tab ? Currently it looks like it is loading all offers, which will be slower and slower with more offers.
Hi All,
Can i get some coins, please!
SFXtzWBsbXjKCyeHGqcc983tu5g9rDewU9FsjBWR8WX5d4pPxDgv75PCEL9ew7gAJ9SUGHdSmyNTQdppEdh3SbABTUU2G3cYjn8
You created a testnet wallet (you ticked the box) instead of creating a stagenet wallet, which the current twmwallet is preconfigured for as standard.
Please make a new wallet and don't tick the testnet box

My bad, done.
SFXsziAVZJu4RLsEP648uc3jvpcP2iW42bouYVPuGfpS6vwqrQY9CkmDaeh6HzNCgWTLggGfvpQYRTgsXfbVvYEhRxAfeVrCLaG
Coinage otw

Didn't find this issue posted anywhere.
Anyone else have the problem where you can't type numbers into the fields (Staking or quantity to buy)? I have to copy and paste a number in the field box, then it allows me to type numbers in the box. Doesn't happen all the time.
I also randomly get a blue screen after a purchasing or swapping tabs (sometimes), cannot do anything with the wallet. Have to reload.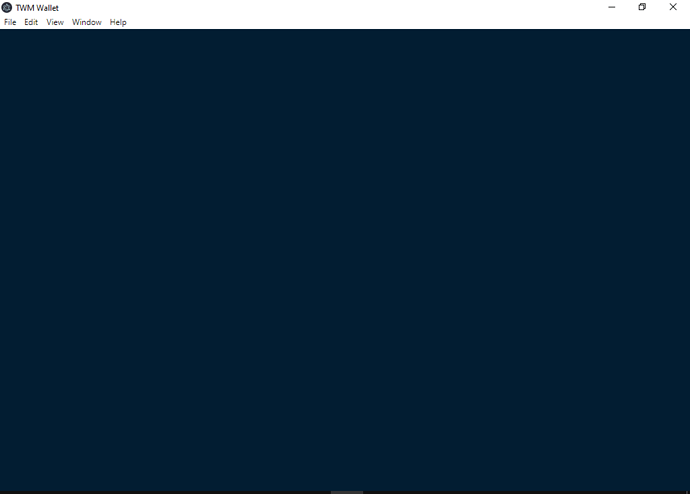 Yes. Others have also experienced those glitches.
For the locked up entry fields, if you Toggle Development Tools in the View dropdown, it frees up the field for another use. Repeat…
Good day all!
Finally got around to setting up my wallet. As someone that isn't particularly tech savvy I was a bit hesitant as I thought it would be a little tricky. It wasn't too bad at all! And I am up and running. Please may I have some test tokens:
SFXszj1WuaWd7guyN54yi2Ni5HHQ1DbEsGb5VToNxVkPMEdSxa3qnNT3nXkmhkn8S753LCRcaL311RpCRio4qFr6ALagsC84qqs
I look forward to testing and giving feedback from a purely non-tech perspective. I guess that's just as vital seeing as we want something that EVERYONE uses!

Have a great day all!
Coins otw